If you are looking for a highly trained and experienced Podiatric surgeon in Scottsdale, I welcome you to our practice. As a board certified foot and ankle specialist, I believe you should have all the information needed to make an educated and informed choice about your foot and ankle care.
I am personally committed to provide my patients with the finest medical and surgical care available and my office culture of courtesy, respect, efficiency and kindness is exemplified by each staff member.
I look forward to meeting you and helping you regain your life free from foot and ankle pain.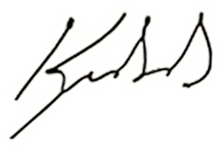 Kris A. DiNucci
D.P.M., F.A.C.F.A.S
Podiatric Foot & Ankle Surgeon