If you suffer from ligament tendon injuries, you might think you need to go under the knife for relief. But at the Foot and Ankle Center of Arizona, we offer non-surgical procedures for the treatment of things like torn tendons, so you can get back on your feet! Non-Surgical Treatment Options for Foot Injuries
Regenerative Medicine Treatment for Relief
What exactly is regenerative medicine? It is defined as a branch of medicine that uses tissue engineering and molecular biology. Regenerative medicine is the process of replacing, engineering and regenerating human cells, tissues or organs to restore normal function. 
Without the risk of surgery, you can still find relief from foot injuries like ankle sprains, torn ligaments, Achilles tendon injuries, and more. With regenerative medicine, the recovery time is much quicker and conditions are less likely to reoccur.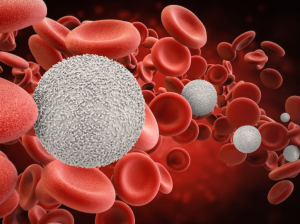 The Foot and Ankle Center of Arizona performs different forms of regenerative medicine treatments, which are all safe, effective, and affordable.
PRP Injections 
PRP injections are a popular form of regenerative medicine offered at the Foot and Ankle Center of Arizona. By promoting the natural healing of tissue, this is a much easier option compared to surgery. The platelet-rich plasma injections start with the process of using your own blood that is spun down and separated, which then produces a concentration of platelets that are above normal values. Then, these extremely rich platelets are injected back into the injured tissue to start the healing process.
Shockwave Therapy
Shockwave therapy is a cost-effective and non-invasive treatment. With this type of regenerative medicine, only minimal maintenance is needed after treatment. These treatment sessions usually last about 5 to 10 minutes and most cases require up to at least 3 individual sessions. Results are usually seen immediately and there are virtually no risks or side effects. Plus, over 80 percent of patients have reported being pain-free after just 4 weeks.
Schedule an Appointment
Looking for relief from a torn tendon in foot treatment? The Foot and Ankle Center of Arizona specializes in regenerative medicine treatment options for torn tendons and other foot injuries. Our team continuously offers caring customer service and effective care to every patient that enters the door. 
We use only the finest medical equipment and the most up to date treatment options to help you find relief. Offering only cutting edge podiatry, the entire staff at the Arizona Foot and Ankle Centers will provide you with only the finest foot and ankle care to get you back on your feet.