Lingering foot pain, besides being a daily inconvenience, can potentially be the result of a serious underlying issue. Furthermore, not appropriately treating foot pain can be life-changing and lead to long-term damage. If you've been suffering from lingering foot pain, schedule an appointment with a Scottsdale foot doctor as soon as you can.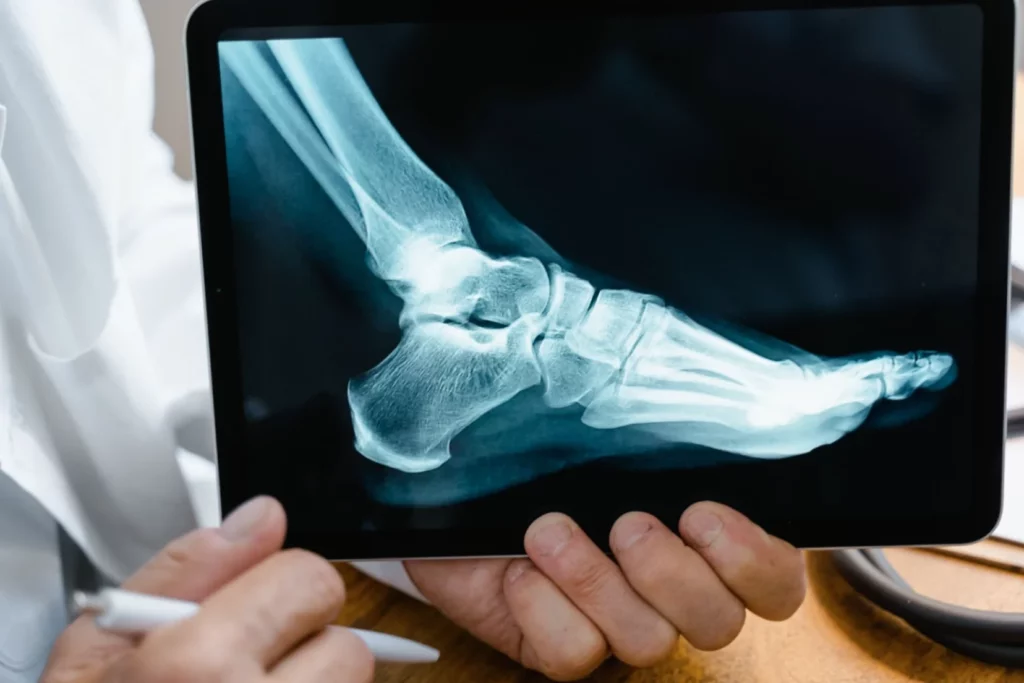 Many People Suffer From Lingering Foot Pain
Many people experience foot pain. In fact, new studies suggest that over 75% of adults in the U.S. experience foot pain but only ⅓ of them seek treatment. This is a dangerous and costly decision because lingering foot pains can lead to extensive damage or be a sign of a serious problem. Thanks to modern medicine, we now have experts in every field so you always have someone to call. If you've been suffering from chronic or lingering foot pain, you can turn to an experienced podiatrist to bring you healing and relief. Don't be the ⅔ that doesn't seek treatment because they don't know where to turn. 
Lingering Foot Pain Can Reveal Further Damage
Chronic foot pain or improper treatment can lead to unnecessary damage. If you've experienced a foot injury but haven't had proper treatment or enough healing time, extensive injuries can occur.
For example in 2015, Kevin Durant endured a major foot injury that was improperly healed and put him out for the whole season. The initial complaint that led him to see a podiatrist was lingering pain but after a professional diagnosis, it was revealed he had a fracture. Instead of waiting the recommended 6-8 weeks recovery time, he was anxious to get back in the game and rushed the healing process. Not only was that a costly financial mistake, but also physically, as he had to undergo several surgeries to correct ongoing issues due to improper healing. According to podiatrists, rest is essential when healing any foot or ankle injury and it should be taken seriously. 
Lingering Foot Pain Can Be A Sign Of Diabetes
There are other reasons for lingering foot pain, such as diabetes, which requires immediate attention. 
People with diabetes are at a higher risk for foot complications ranging from mild to severe. Without proper treatment, you could suffer from nerve damage, swelling, numbness, ulcers, or poor circulation which could eventually lead to amputation. It's extremely important to continuously monitor your foot health and get routine checkups, especially if you have diabetes. A trained professional can develop the proper treatment plan making sure it's right for every area of your life. 
Always See A Podiatrist Even If You Aren't Sure
Many people avoid going to the doctor because they don't know the cause or source of their pain and are worried they won't be able to get the right help. Even if you aren't sure, trust that an expert will assess all possibilities and help develop the best treatment plan for your case. A true professional knows that treating the wrong problem can also cause further damage and understands the importance of a proper diagnosis. Not only that, but some cases require different healing protocols which only a doctor can determine and set up. 
If you have lingering or unresolved foot pain avoid additional damage by scheduling an appointment with a trusted and experienced podiatrist in Scottsdale.