A painful foot or ankle is usually caused by an injury or an underlying chronic condition. When experiencing pain, it is a good idea to look for a foot surgeon to be properly diagnosed so you can receive the right treatment. 
Keep in mind, not all foot surgeons are the same. You will want to do your research before picking just any foot doctor. Certain characteristics and qualifications are important to look for so that you know you are dealing with the right podiatrist for you.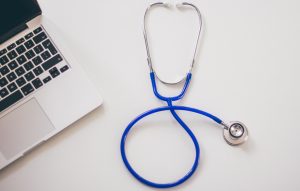 Skilled & Experienced Foot Surgeon
Two of the most important qualifications to look for in a foot surgeon are their credentials and their experience. First, always verify that the podiatrist you are looking to see is licensed. Next, verify where they went to school. 
All of these things should be easy to find, if not, just simply ask. It is definitely a red flag if you are unable to find this information easily. Another thing to look for is experience. How many successful surgeries has the podiatrist completed? How many patients do they see? Are their patients happy?
Usually, the foot surgeon's website should have this information or again, you can just ask! Many times, there are reviews online from previous patients. It is good to always read these, but remember that not everyone is going to be happy with their service for several reasons, so take these into consideration, but don't base your decision solely on reviews. Unless of course there are plenty of negative reviews. 
Variety of Treatment Options
When suffering from foot and ankle pain, there could be a number of causes. This means you need to work with a foot surgeon that offers a variety of treatment options. 
The Foot and Ankle Center of Arizona not only offers traditional surgery options, but also safer alternatives to foot and ankle pain relief. From custom foot orthotics to non-surgical procedures, the staff at the Foot and Ankle Center of Arizona also offers emergency care and specialty procedures. 
Office Setting & Staff
A great podiatrist will have a great staff and office to support them. From a competent front desk staff to a caring nursing staff, you should always feel comfortable when going to see your foot surgeon. You want to work with a staff that is easy to communicate with. That means setting appointments, asking questions about the services offered, or any concerns about post-operative care. 
A friendly staff will always provide you with the answers you are looking for and always take the time to follow-up with you after your appointment or treatment. 
A well-rounded podiatrist will normally be busy, which means it may be difficult to get in. But the right foot surgeon will have an office that does everything they can to make you feel special and get you on the books. 
When you do arrive for your appointment, you should be presented with a treatment plan tailored to your injury and your needs. The doctor and staff will take the time to go over everything with you. From what to expect during your treatment to what to expect as you recover. 
Before scheduling your next appointment with a foot surgeon, be sure to take all of these into consideration because not all foot surgeons are equal!