We use our feet daily, so when we experience pain, especially in our heels, we should never ignore it. Not receiving the proper care when feeling heel pain can lead to more serious complications. You should seek a heel pain doctor Scottsdale to receive proper diagnosis and corrective treatment to prevent even more issues with your heel.
Common Heel Injuries
Most heel injuries cause intense pain and can be quite uncomfortable, leaving you unable to participate in your favorite activities.
Plantar Fasciitis
The most common heel injury is plantar fasciitis. The plantar fascia is the structure that supports the natural arch of the foot. This is a thick band of connective tissue, when irritated, it can be extremely painful and even keep you off of your feet for weeks at a time. Symptoms include a stabbing sensation in the heel or along the foot and tends to worsen over time. Inflammation and irritation is usually a strong sign of small tears in the tissue. Plantar fasciitis is usually caused by repetitive stress and excessive tension.
Bursitis
Bursitis of the heel is another painful condition. Located in the back of the ankle is the retrocalcaneal bursa. When this is irritated, it will cause pain in the back of the heel and could worsen over time as well. Symptoms include swelling, inflammation and arthritis. This is usually caused by intense workouts or injury while walking, running or jumping. If the back of the heel tends to be red and warm, it could be linked to Achilles tendinitis.
Achilles Tendinitis
Achilles tendinitis is also another very common heel injury. The Achilles tendon is the largest tendon that runs from the calf muscles to the heel bone. This tendon can rupture, causing it to become inflamed and could even degenerate. Symptoms include a burning and painful sensation in the heel as well as tenderness. This is caused by stress, overuse and often times the lack of stretching before physical activity. Constant stress can actually cause micro tears in the tendon.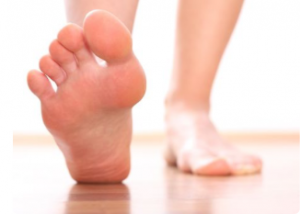 Treatment Options
If treated early on, treatment options will not be as extreme. However, the more severe the condition, the more aggressive the treatment.
Plantar Fasciitis
If you are experiencing plantar fasciitis, you should see a podiatrist to be evaluated and receive the proper treatment. Rest, ice and medication can sometimes do the trick, but if the pain worsens, a splint might be used. For extremely painful and difficult cases, surgery will be needed.
Bursitis
When you are experiencing bursitis, you will want to stay away from certain activities to avoid worsening the injury. First, you should try to rest your heel and apply ice along with possible medication. Custom shoes are also available to help. To strengthen your heel and help with flexibility, physical therapy might also be another option. If the pain continues and even worsens over time, a cast along with surgery might be needed.
Achilles Tendinitis
Achilles tendinitis can range from minor to severe. With minor conditions you should try rest, ice, and medications while elevating the heel throughout the day. However, more severe conditions will need surgery.
Heel Surgery
With the advancement of medical technology, there are different surgery options when it comes to finding relief from heel pain. Regenerative medicine techniques are available along with traditional surgery. Depending on the severity of your condition and other factors like your activity level, you may benefit from regenerative medicine options such as shock wave therapy, regenerative cell therapy, and PRP injections.
The Foot and Ankle Center of Arizona
Did you know that the Foot and Ankle Center of Arizona offers treatment options such as non-surgical procedures and regenerative medicine techniques along with surgery? The Foot and Ankle Center of Arizona can provide you relief from heel pain with regenerative cell treatments, shock wave therapy, and platelet rich plasma treatments using only the finest medical and surgical care. The staff at the Foot and Ankle Center of Arizona will provide you with the finest foot and ankle care to get you back on your feet.